03-04 Cobra KC System (Gen-3 kit)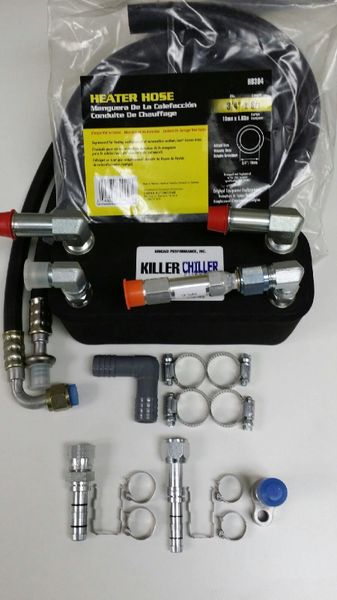 03-04 Cobra KC System (Gen-3 kit)
03-04 Killer Chiller Active Cooling System (refrigerated heatexchanger) for V-8 Mustangs using a supercharger or turbocharger. fits 03-04 Cobra and 99-04 ford mustangs.

Kit is fully plug and play - takes about three hours to install using normal hand tools  

System will lower intercooler fluid temperatures to approximately 35-40 degrees 

Fahrenheit (1.67 / 4.44 degrees Celsius) (post intercooler temps). 

Advantages: 
average hp gain back is approximately 40-50 hp - more depending upon modifications 

keeps computer from pulling timing 

allows user to run max timing and boost on pump gas 




prevents detonation

2 year warranty